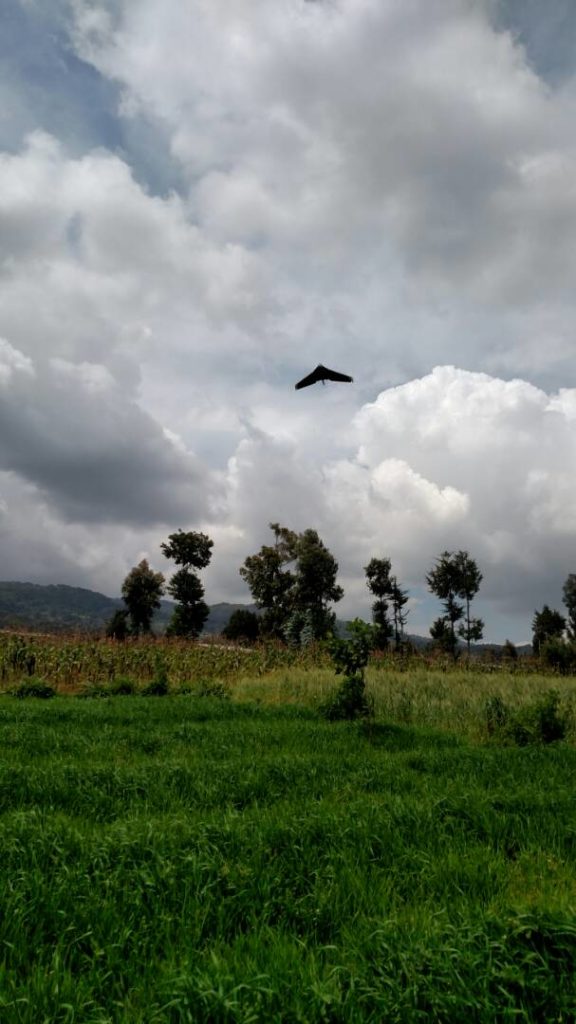 Since September 2017, RCID in partnership with UAS Charis Solutions Rwanda and funded by Technical Centre for Agricultural an Rural Cooperation (CTA)/Netherlands are introducing technologies in Rwanda using Drones for precision agriculture.
The project is scientifically study with purpose of assessing eventual benefits (increased revenue linked to increased production / ha or savings deriving from optimized fertilizer distribution or timely crop husbandry interventions, deriving to smallholder farmers in Rwanda growing the Irish Potatoes and Wheat if they take action on UAS-based advisory services.The main outcomes of this project is to determine if smallholder Irish potatoes and wheat growers being part of cooperatives in Rwanda, increase the productivity of their fields and their income by acting upon advice and recommendations issued based on interpreted UAV remote sensed data.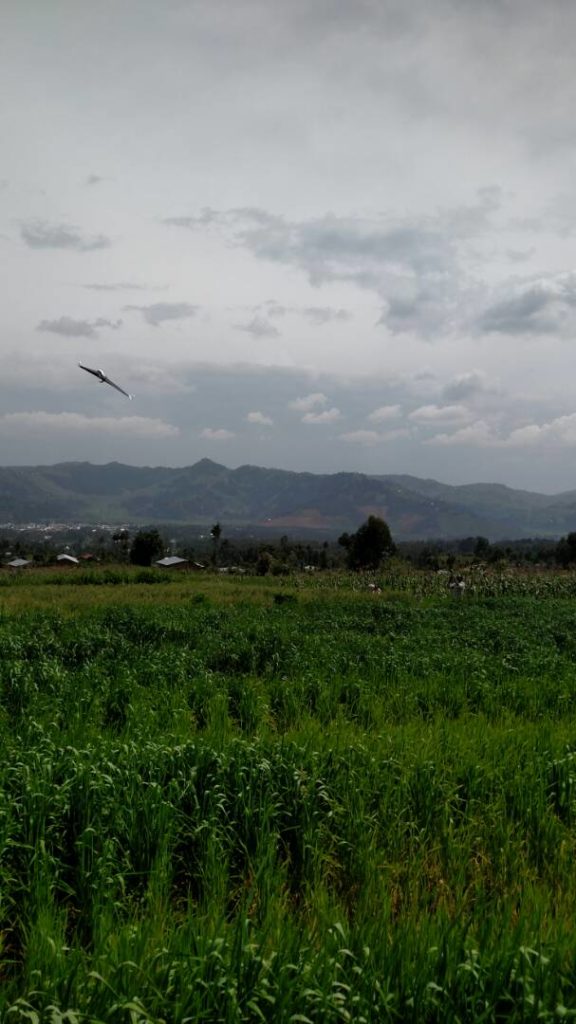 Fundamentally the objective of the study would be to find out if there could be any convenience for a farmer growing Irish Potatoes and Wheat in paying for UAS services, considering that auctioning upon such advice generates additional income or savings, while maintaining / increasing yield. Findings should be consolidated in the form or scientific reports and publications.
On the other side, this exercise would be very useful for the UAS service provider to determine the "marketable" cost of its services when clients are farmers. The optimal situation would be that the farmers are members of a cooperative and that the UAS service provider would interface which the cooperative and not the individual farmer. The research included 40 farmers' members of two cooperatives growing potato and wheat (with UAS advice) and a control of 20 growing (without UAS advise) in Gataraga sector. Musanze district, Northern Province of Rwanda.
Additional services:
UAS services (Pilots and equipment for data gathering) (CharisUAS)
UAS data interpretation (AIRINOV or alternative service provider / solution).
Client: Technical Centre for Agricultural and Rural Cooperation (CTA)/ Netherlands.
Country: Rwanda
Date: September 2017 to February 2019
Please follow and like us: