Duration:  2018-2019
RCID contact person:  Philippe Rumenera (Email: prumenera@rcidcentre.com)
Sponsor: Agriculture Technical Assitance Facility (Agri-TAF MINAGRI), co-financed by Department for International Development (DFID)
Sponsor's Contact person name, Function and email:  Henke Remme (Function: Team Leader Management Information System (MIS) and M&E (e-mail. henkremme@gmail.com)
Satellite imageries can provide useful information to the agricultural sector, such as the location of agricultural land, rainfall patterns, and other data that can be used for remote sensing, for example, to quantify and monitor weather-related food security risk.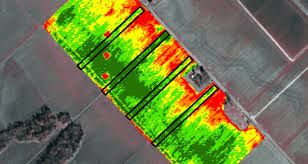 Through the support of DFID Agriculture, Technical Assistance Facility (Agri-TAF) at the Ministry of Agriculture and Animal Resources (MINAGRI) in Rwanda developed a demo version of a crop monitoring system for land use consolidated areas has been developed. The system uses Sentinel 10×10 meter satellite imageries to display the changes in green vegetation index (NDVI) of land use consolidated areas over time. The purpose of the system is to support MINAGRI in monitoring crop growth and facilitate an analysis of trends in time and space and used for early warning or as information on the crop growth situation. Agri-TAF commissioned a study aimed at supporting MINAGRI in developing a pilot Crop Monitoring System (CMS) for land use consolidated areas (LUCA) and non-consolidated areas. Once completed, the CMS envisions to support the Ministry in keeping track of crop growth and to enable an analysis of trends over time in specific areas. This document presents the findings of this study.
The objective of the study
Agri-TAF contracted RCID Ltd to collect data through a field survey. The purpose of the survey was to validate corresponding data gathered via satellite and facilitate better interpretation of information outlined on maps; including cross-checking the land-use consolidated area database and other agricultural lands.
The survey combined geo-referencing of agricultural land using GPS and interviews with key informants. Through this methodology. The study was conducted in three phases across six villages selected according to Rwanda's agro-ecological zones. Phase 1 took place in December 2018 and included the following activities; verification of the cropping areas and crops grown through key informant interviews; gathering information on the cropping trends and activities (time of planting, use of inputs, etc,) and factors influencing crop yields for this and previous seasons. Likewise, farmers were interviewed to get detailed information on selected sample plots (ten plots in the LUCA (scattered over the area) and ten outside LUCA. The second phase (yield measurement) was undertaken at harvesting time and the last was to collected through visual interpretation of WorldView maps at NISR for randomly selected areas across Districts of Rwanda.
Expected results: The expected results from the study are:
improved crop-yield modeling and crop-area estimation techniques and will serve to forecast productivity as a basis for determination of food deficit/surplus situations;
The crop-yield forecasting system combined with well-based agricultural statistics could serve as an advanced regional or national-wide early warning and will improve the accuracy of the land use classification logarithm in the Satellite Crop Monitoring System for application at national scale for the MINAGRI;
To keep the sustainability of crop-yield forecasting system, there was the need of continuous co-operation of stake-holders for systematic collection and dissemination of following types of data between them; crop acreage information, climatological and actual weather time-series, low-resolution satellite-based vegetation images (NDVI indices), farm inputs, fertilizations data, irrigation water data, crop cuttings and agricultural yield statistics and to train agro-meteorological yield forecasting and related techniques required for Rwanda experts.