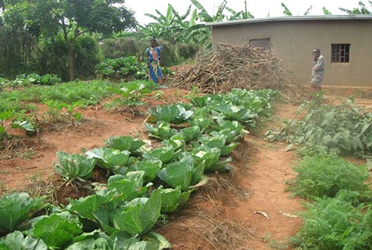 Growing food and non-food items in home-lots has been a household food security and resilience-based strategy for centuries in Rwanda. With the aim of increasing vegetables and fruit production and the provision of affordable vegetables and fruit to the household members, the Government of Rwanda introduced the Kitchen Garden Program nation-wide. The government of Rwanda has been promoting the installation and utilization of kitchen and school gardens to all households in order to improve food availability and dietary diversity (and hence contribute to the improvement of household nutrition).
The technical assistance (TA) will provide support and advisory services to conduct an Evaluation of the Kitchen and School Garden Program in Rwanda, supported by the following EU Actions or Financing Agreements: i) SBSP Decentralised Agriculture (2008 / 020-318), ii) NMSEM (FED/2013/024/780).
In response to the EUD request for services No. 2017/388454/1 (BENEF 2013), a five-month global price framework contract was launched in November 2017 with the AESA Consortium to provide a total maximum of 95 days of work by two Key Experts (KE) in the fields of program evaluation related to nutrition, food security or health programmes; design, implementation or monitoring of household food production systems; designing and conducting surveys and computing data according to international statistical standards in the field of nutrition, food security or health; and gender analysis.
The Rwanda Ministry of Agriculture (MINAGRI), Ministry of Education (MINEDUC), Ministry of Health (MOH), Ministry of Local Governments (MLOC), District administrations, Civil Society organizations are working with key International Development Partners in implementing home and school gardens as part of a joint multi-sector Community Based Food and Nutrition initiative. The focus of the evaluation is on the achievements of the Kitchen and School Garden Program in Rwanda, on seeking evidence of why, whether or how these results are linked to the EU intervention, and on identification of the factors driving or hindering progress.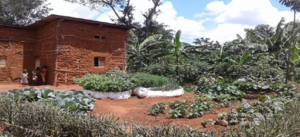 RCID in partnership with ICON member of the Consortium led by AESA has contracted by the Delegation of the European Union to the Republic of Rwanda to evaluate Rwanda's kitchen and school garden program over the period of 2009- 2017, meant to improve food availability and dietary diversification and hence contribute to the improvement of household nutrition. The evaluation should provide information about specific challenges, reasons and recommendations for their inclusion under the umbrella of EU assistance to Rwanda, and be forward looking, providing lessons for reshaping the support. The evaluation will assess the Action using the five standard DAC evaluation criteria (relevance, effectiveness, efficiency, sustainability and perspectives of impact), the EU added value, and the coherence of the Action itself, with the EU strategy in Rwanda and with other EU policies and Member State Actions, and other donors where relevant.This should provide an understanding of the cause and effect links between inputs and activities, and outputs, outcomes and impacts.
Client: ICON-INSTITUT GmbH/Germany Company
Funded: European Union Delegation-Rwanda
Country: Rwanda
Date: December, 2017 to April, 2018
Please follow and like us: