Duration : November 2021 to February 2022
Practical Action in East Africa, is implementing a project entitled "Transforming Rural Economies and Youth Livelihoods (TREYL)", working initially in Kenya (Kisumu and Homabay counties) with possible scale-up in other countries in the region including Rwanda. The objective of the project is to establish vibrant and inclusive rural economies in East Africa by rejuvenating rural economies through the development of regenerative agriculture and associated markets in ways which provide opportunities for young people. The project aims to break the cycles of low productivity and increasing rural poverty, through a holistic and gendered approach, which will enable young men and women to increase their income through agribusiness. It is on this background that Practical Action in East Africa has commissioned this scoping study in Rwanda and conducted by RCID.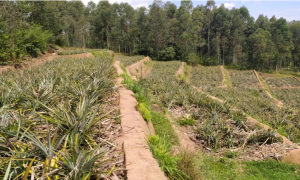 The objective of this scoping study is to assess the feasibility of different options for stimulating a market-based approach to regenerative agriculture in Rwanda. The exercise should provide information that influences decisions on whether or not (and if yes, then how) to invest in a programme design stage for a new project.